DC Swim Week made its Washington return on Friday September 2 after a two-year hiatus. The Hamilton Hotel's Shuyler Luxury Event Space was a fabulous venue for the runway show featuring 11 international designers.
Since its inception in 2019, the DC Swim Show has been regarded as a premier fashion event for Swim & Resort Collections. The collections were largely advanced contemporary with a modern edge and most notably inclusive across age, size and ethnicity of models.
The overall trend continues toward bright colors and bold prints. Highlights include the Relleciga's neon graphic print bikinis, Amaretto's bright mesh cover-ups, My Mini & Mini colorful mother and daughter suits.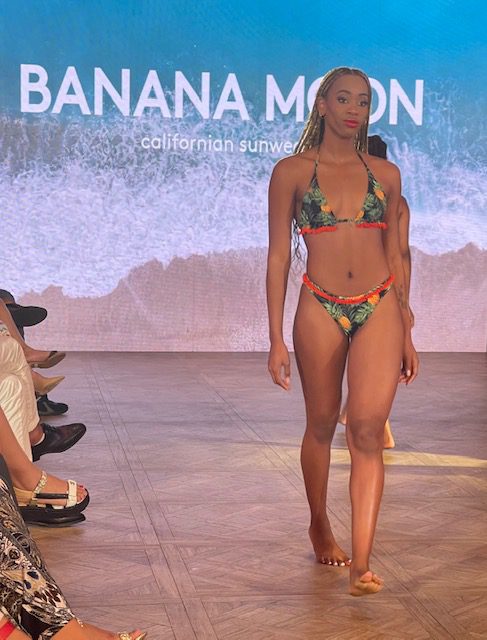 Baltimore native, Nzinga Sun, debuted her collection with muted shades of sage and sienna. Livia Monte Carlo was a favorite with its French girl flair. Cioccolato Couture heated up the show with its hot Miami sequined swim and silky resort attire. The show closed with NOA The Collective's arty animal prints suitable for men & women.
Here's the show on YouTube:
Check Out the Latest Haute & Cool!