Science shows that sleep is essential to the body's processes. During sleep your body works to support healthy brain function and maintain its physical health. Countless studies demonstrate how sleep affects your heart and circulatory system. It's proven to support immune function, and boost metabolism. A good night's sleep is also credited with enhanced concentration, productivity, and performance. Prioritizing sleep may even benefit social relationships as it helps in sustaining a more positive outlook on life and in regulating emotions.
We can all agree getting a good night's sleep is incredibly important to our overall health and well-being; but can sleep really make you more attractive? The answer is yes. Getting plenty of rest will absolutely benefit your physical appearance. Here's why. As we age, a restful night becomes more skin centric. This is the prime time for our cells to recover, repair and regenerate from daily activity. Our body is working to build collagen and growth hormones to enhance our dewy skin, shiny hair, and strong nails. A restful position helps, too. Lying elevated on your back prevents the sagging pull of gravity and increases blood flow to your face. So, head's up! Let's give sleep the attention it deserves.
It is vital to create a strong sleep foundation. Doctors prescribe 7-9 hours of sleep per night, but this should be done in a peaceful and relaxed environment. A comfortable pillow and bedding collection will enhance the desire to rest. Try adding soothing fragrance into the room. You can incorporate mindful practices into your nighttime routine. Taking a therapeutic bath, drinking a glass of warm tea, or meditating are all effective rituals that signal your body it's time for bed. Read on for our top-rated sleep aides. Sweet dreams, my beauties.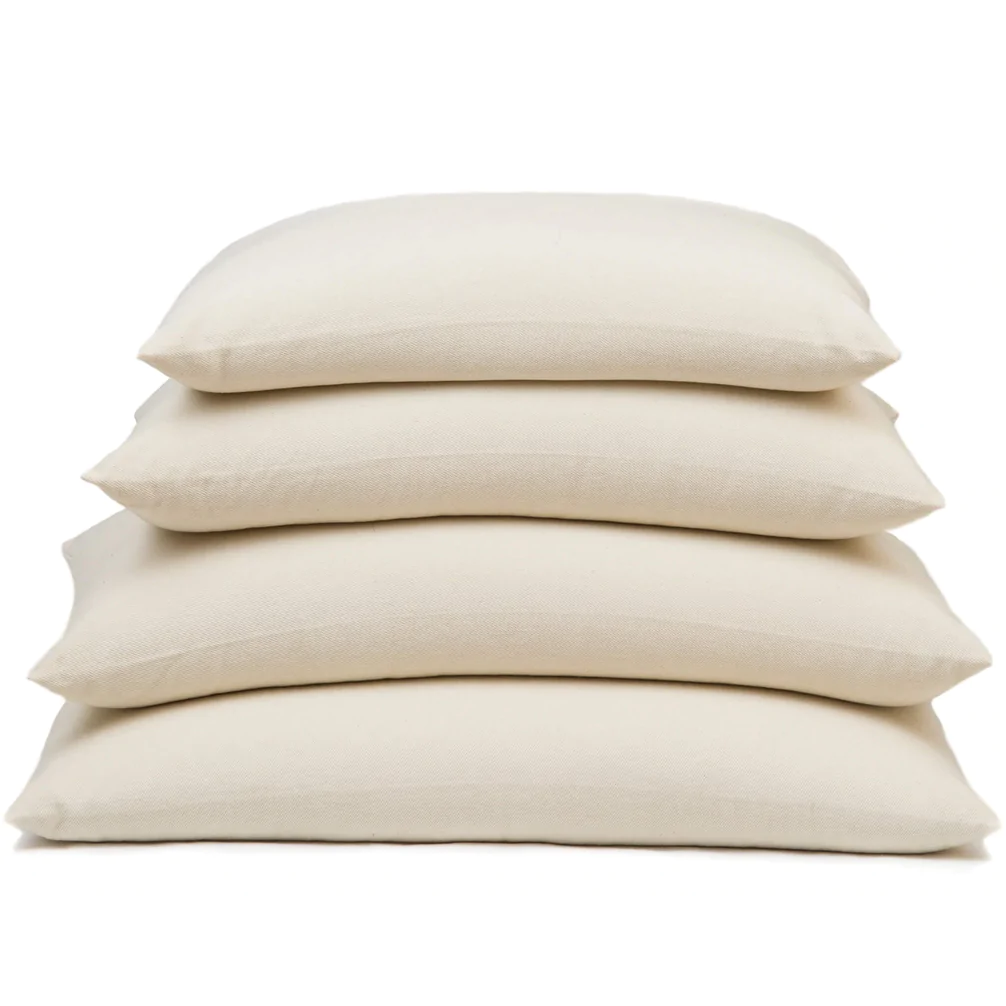 1) COMFYSLEEP Buckwheat Pillow $45. Amazon. 
Buckwheat pillows provide superior support to maintain ergonomic posture during sleep. Buckwheat hull pillows are naturally breathable for cool sleep and are naturally sustainable. They offer a firm support to your body by molding perfectly to your shifting shape. They embrace your head and neck to alleviate neck pain through the night offering a truly restorative sleep.  
 


 
 
2) TAFTS 400TC Eucalyptus Satin Weave Sheet Set. $125
Believe it or not, this silky, cool-to-the-touch fabric is more breathable and far more sustainable than Bamboo. Eucalyptus Sheets are 100% eucalyptus, never blended with other fabrics. This unique fabrication will keep you warm in the winters and cool in the summers! The higher thread count helps them to last longer than most. Plus, they're hypoallergenic and will not absorb odors.   
3) SLIP Pure Silk Sleep Mask $50.00. Net-A-Porter. 
 
Slip's luxurious sleep mask is crafted from the highest-grade mulberry silk for a rejuvenating sleep. Lightly cushioned, it sits softly against your face to block out light while the smooth fabric protects against damage to skin and hair. Get the ultimate beauty rest while helping to keep your skin's moisture and valuable face products where they belong, on your face.  

4) VITABATH Lavender Chamomile Foaming Bath Salts $13.35. Rodman's Grocery.  
The top selling soothing and relaxing Epsom Bath Salt has added luxurious foaming bubbles to create a bath experience that's the best of both worlds. Calming lavender blends beautifully with chamomile and creamy warm vanilla to soothe away the stress of a long day. Formulated with skin conditioning Vitamins A, B3, C, E & Pro Vitamin B5 and our unique Superfruit blend of Acai, Goji, Coffee, Noni, Pomegranate, Green Tea & Mangosteen to help nourish and revive skin with the added healthy benefits of Epsom Salts.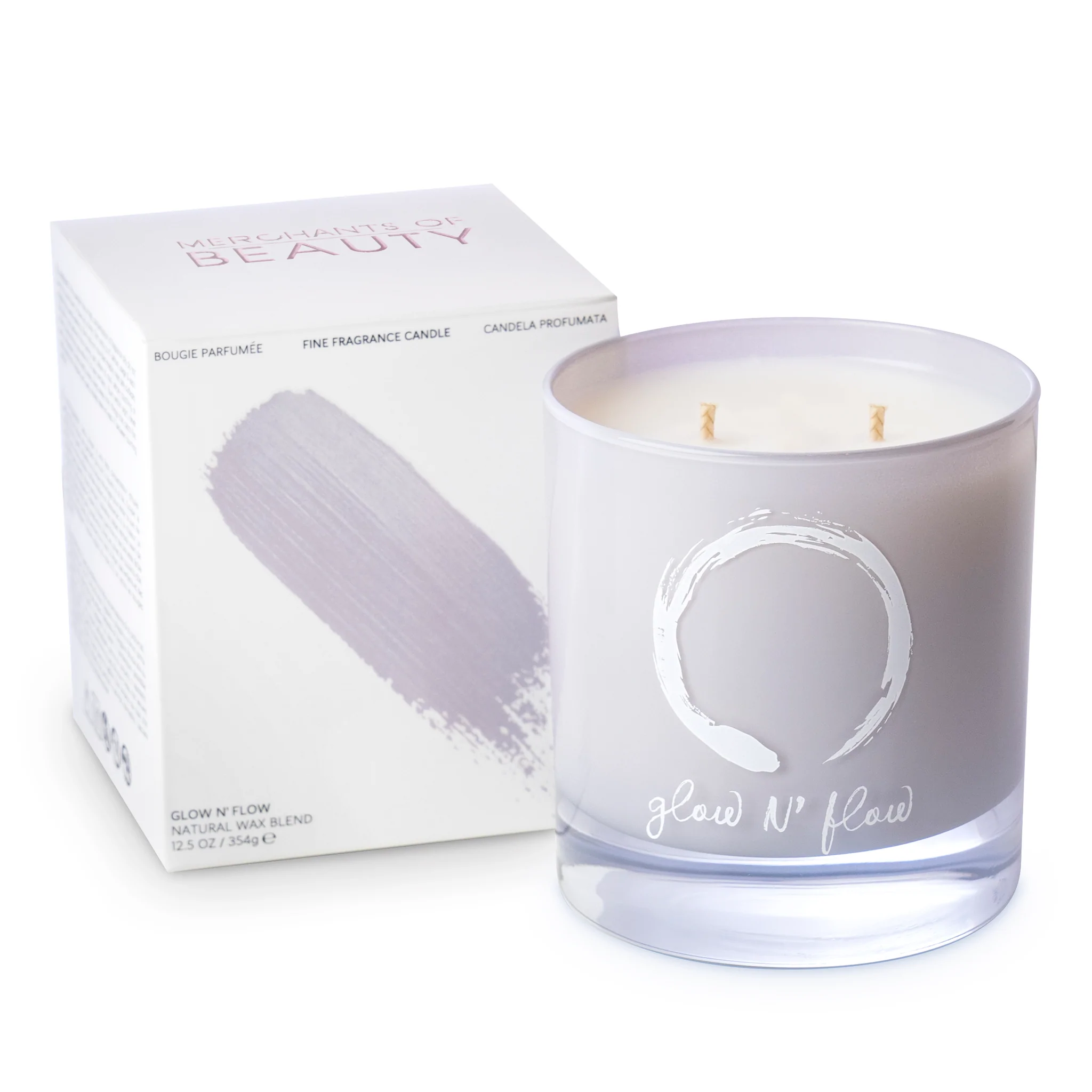 5) MERCHANTS OF BEAUTY Glow N' Flow Fine French Fragrance Candle $68. Lucette Collection. 
 
Enjoy a bright refreshing take on grapefruit balanced with freesia, a green stem, and a white musk base. This is a scent known to boost mood and reduce stress. The theme Carte Blanche is inspired by yoga and meditation practices that allow your mind the freedom to create and glow from within. Let your mind relax and body flow, as you embrace the life you envision. Go ahead and light up your world! 
6) PHILLIP STEIN Classic Sleep Bracelet Kit - $395.00 - $249.00
This health- and wellness-boosting staple boasts an ultra-soft microfiber strap and classic stainless-steel casing. Inside the case, a clinically proven Natural Frequency Technology® works to help improve your sleep and overall wellness, so you enjoy a more refreshed awakening. It also comes with one additional interchangeable strap for your total comfort!
7) THE NUE CO. Sleep Drop. $30. Blue Mercury.
This non-habit-forming tincture helps you drift off naturally and is alcohol-free. Valerian root + passionflower induce a sense of tranquility while catnip + chamomile works together to aid sleep. These botanical and herbal extracts have a mildly sedative effect on the nervous system, so you can settle into a deep, restorative rest.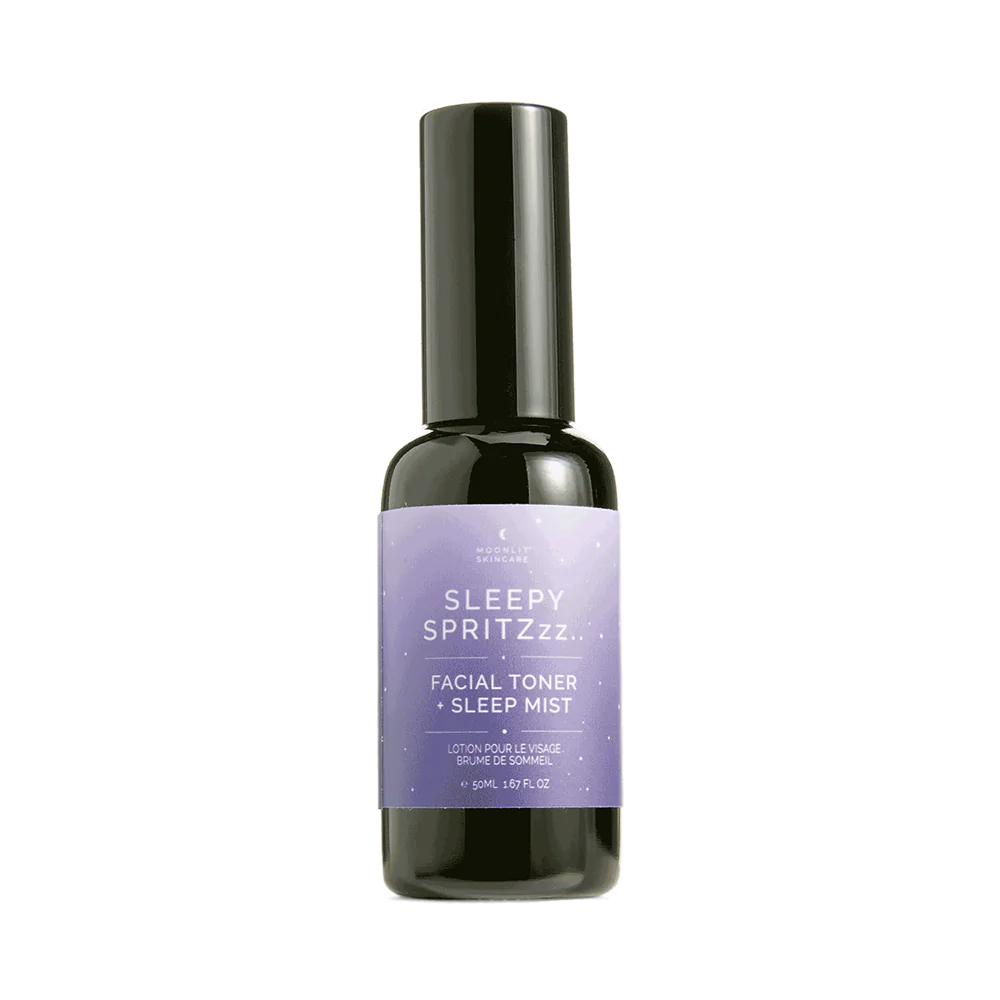 8) MOONLIT SKINCARE Sleepy Spritzzz Facial Toner & Sleep Mist 1 review. $32. QVC.com  
 
Spritz your way to clear skin and better sleep. Sleepy Spritzzz is an alcohol-free toner that balances and clarifies skin, so you wake up looking (and feeling) your best. Effective for all skin types. It's designed to help you unwind with calming chamomile and lavender essences, so it can double as a sleep mist. Just spray it on your pillow or bedding, and you'll be catching zzz's in no time. 
9) TEALEAVES Jetlag PM Relax Loose Leaf Tea. $31 Tealeaves.com
A company known for its Masters Blenders that exists to innovate techniques and create the Ultimate Palate (color aroma taste) have designed a natural blend of passion flowers and valerian; treasured for naturally soothing the nerves and relieving anxiety and tension. The sleep-deprived will find solace in this herbaceous, immune-boosting infusion of relaxing herbs. Feeling calmed and soothed is essential for travelers suffering from jetlag or anyone in need a deeper sleep.
10) APOTHEKE Hinoki Lavender Reed Diffuser $54.00 Wayfair.
Our alcohol-free, frosted glass diffuser fills any space with rich, smoky notes of Hinoki cypress and fresh lavender melding with lotus flower and sandalwood for an earthy, soothing fragrance.
Allyson Burkhardt is founder of Let's Get Dressed! Image & Style Services. Go to  Www.letsgetdresseddc.com to put your best look forward.